About Us: Marriage Transformation® and Susanne M. Alexander
Creative Purpose of Marriage Transformation®
Marriage Transformation® was founded in 2004. The company focus is on dynamically empowering individuals and couples to engage in skillful, character-based communications and actions that contribute to excellent relationships and happy, unified marriages and families that serve others.
This is an education service company. Marriage Transformation collaborates with colleagues globally and accompanies clients, course participants, and many others through educational content and tools and referrals to excellent resources. We create ongoing new materials in response to changing circumstances and needs.
One collaboration Marriage Transformation participates in is CharacterYAQ, which fosters joyful and sustainable individuals, couples-families, and workplaces with character-based choices, to make our world a better place for all. More information is at www.characteryaq.com.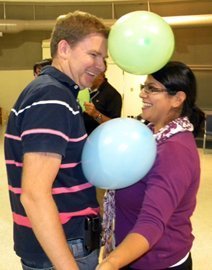 Susanne M. Alexander
Susanne M. Alexander is a Relationhip and Marriage Educator and Coach and President of her company Marriage Transformation®. Susanne has authored over 20 books and discussion guides.  She meets with clients globally for marriage preparation and marriage strengthening through the Internet and presents dynamic workshops.
Susanne has been single, dating, engaged, married, divorced, and widowed. She is a child, stepchild, parent, stepparent, and grandparent. All of this has given Susanne a diversity of experience to share! She is currently married to a wonderful man, and they live near Chattanooga, Tennessee in the United States.
See further details at these links: