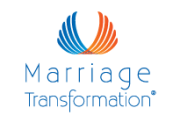 Our Site is Currently Under Construction!
Please come again to see our brand new site! If you need to contact us for coaching, book orders, or other matters, please see below for details.
Susanne M. Alexander
President of Marriage Transformation®
Relationship and Marriage Educator and Coach, Speaker, and Author
Susanne@marriagetransformation.com
Susanne M. Alexander is a Relationship and Marriage Educator and Coach, who has authored over a dozen books, meets with clients globally through the Internet, and presents dynamic workshops. She has been single, dating, engaged, married, divorced, and widowed. She is a child, stepchild, parent, stepparent, and grandparent. All of this has given Susanne a diversity of experience to share!
Marriage Transformation® is an educational service company dynamically empowering individuals, couples, and professionals to gain knowledge and skills for creating happy, unified, and lasting character-based marriages.